Carp For Sale
Carp for sale at NG Fisheries, available for collection or delivery during our winter harvest from November 2021 to March 2022.
Below is a list of the various year classes of carp for sale and their respective prices for the November 2021 – March 2022 winter harvest.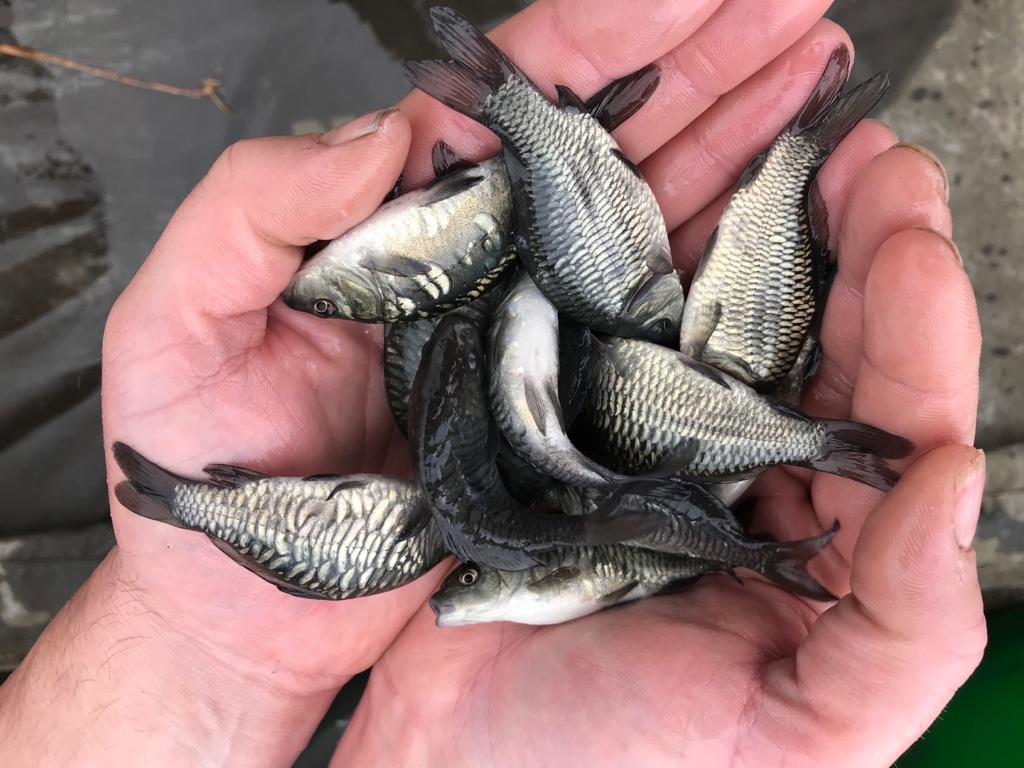 1 Summer Carp (C1)
£8/lb half a pound
Our 1 summer carp (C1's) will hopefully be around half a pound average by the end of the summer. We bought them as 3-4-inch fish this May 2021, from a hatchery who spawned them during the winter. This is the 3rd time we have had fish from this source and have been super impressed with them. They are a mix of scaly mirrors with a few commons mixed in. 
We only bought 2,500 of these fish and only want to sell up to 1,000 so will definitely cap the orders of at this.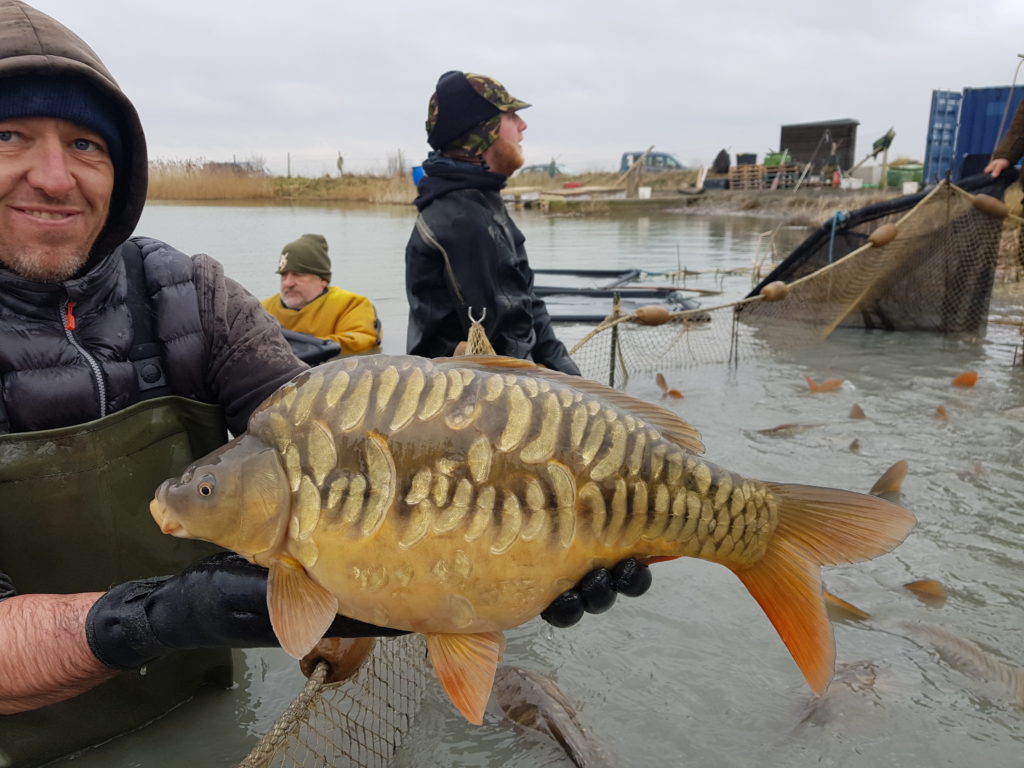 4 Summer Carp (C4)
£15/lb 8 – 12lb
Last year our 4 summer (C4's) averaged 8lb. This year we expect them to average 12lb. We could bump them up bigger but try not to over-feed, keeping to around 1% of their body weight per day with very few weeks feeding heavier than this. There is quiet a lot of natural food in all of our ponds though so they get a good mix of commercial feed and naturals.
All of these 4-summer fish are mirrors, ranging from sparse to fully scaled. Although the average weight is pretty even as with most fish stocks the least scaly do seem a little bigger. Last year on one netting we purposely picked the least scaly for our new water because of this, we already had plenty of "pretty" fish but the choice is the customers if you come and collect.
We have around 1,200 of these fish and intend to sell half so will cap the orders of at this.
Delivery Charges
Delivery charges on small orders work out around 40p/mile and will be calculated and agreed in advance. Orders over £3,000 free delivery.