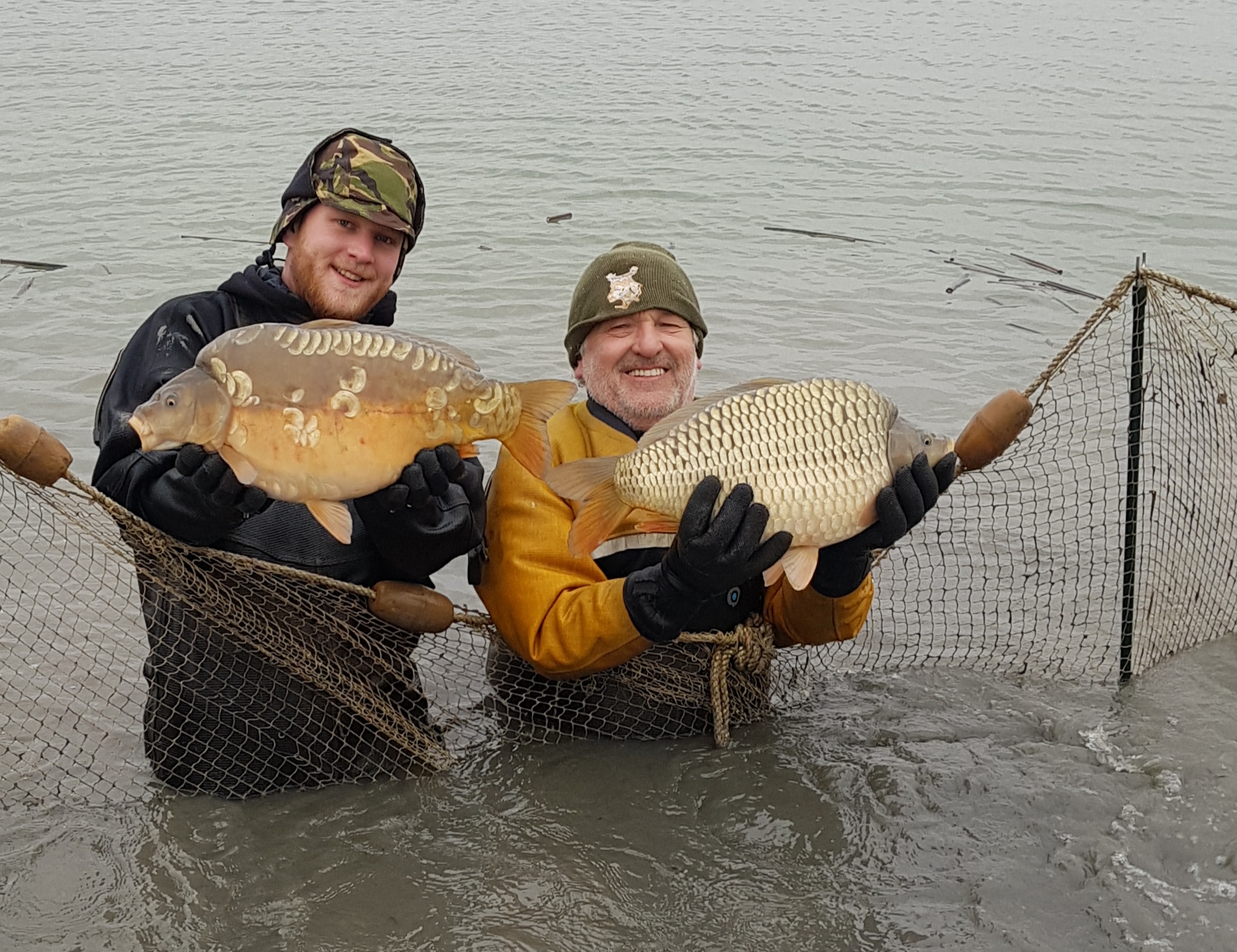 "It's easy to grow 40's, not impossible to grow 50's but let's be fair, all the 60's in the UK have been genetic freaks!"

Gary Bayes
We supply Day Tickets, Angling Clubs and Syndicates with arguably some of the best looking and fast growing carp available. From scaly Croatian/AJS crosses, to fast growing chunky Croatian pures.
Scaly Mirrors & Commons
These will hopefully be around half a pound average by the end of the summer.  We bought them as 3-4-inch fish this June 2023, from a hatchery who spawned them during the winter, so they've had a bit of a head start.  They are a mix of scaly mirrors and we are super impressed with them. 
We only bought 4,000 of these fish and only want to sell up to 1,000 so will definitely cap the orders of at this.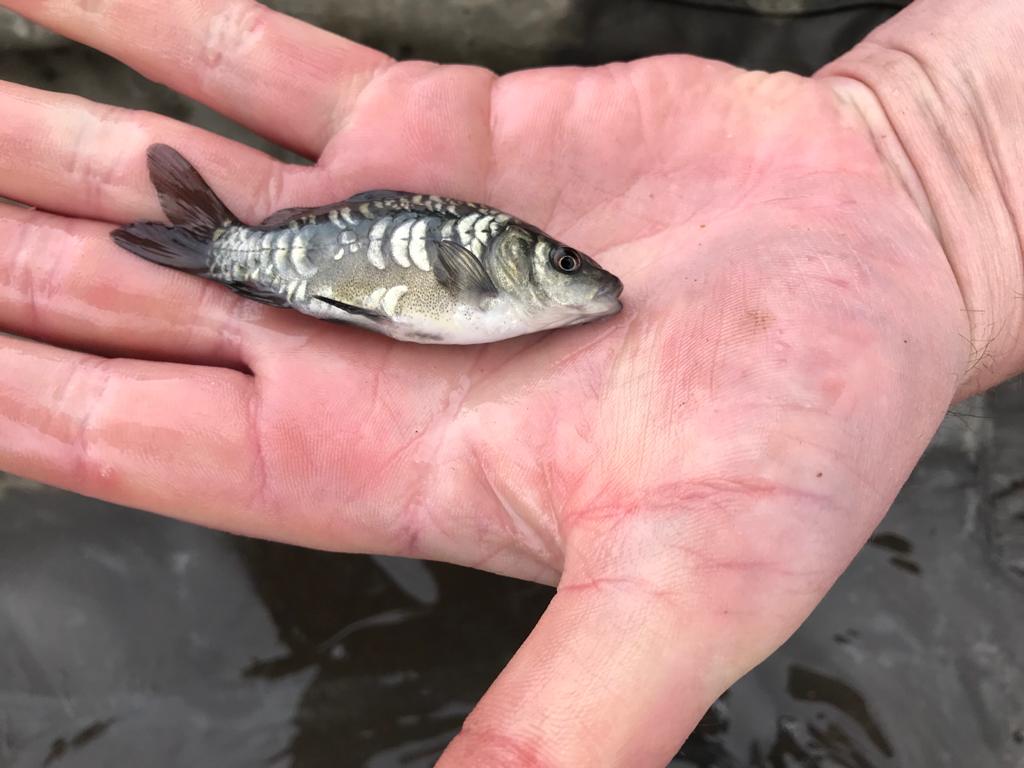 Croatian/AJS Crosses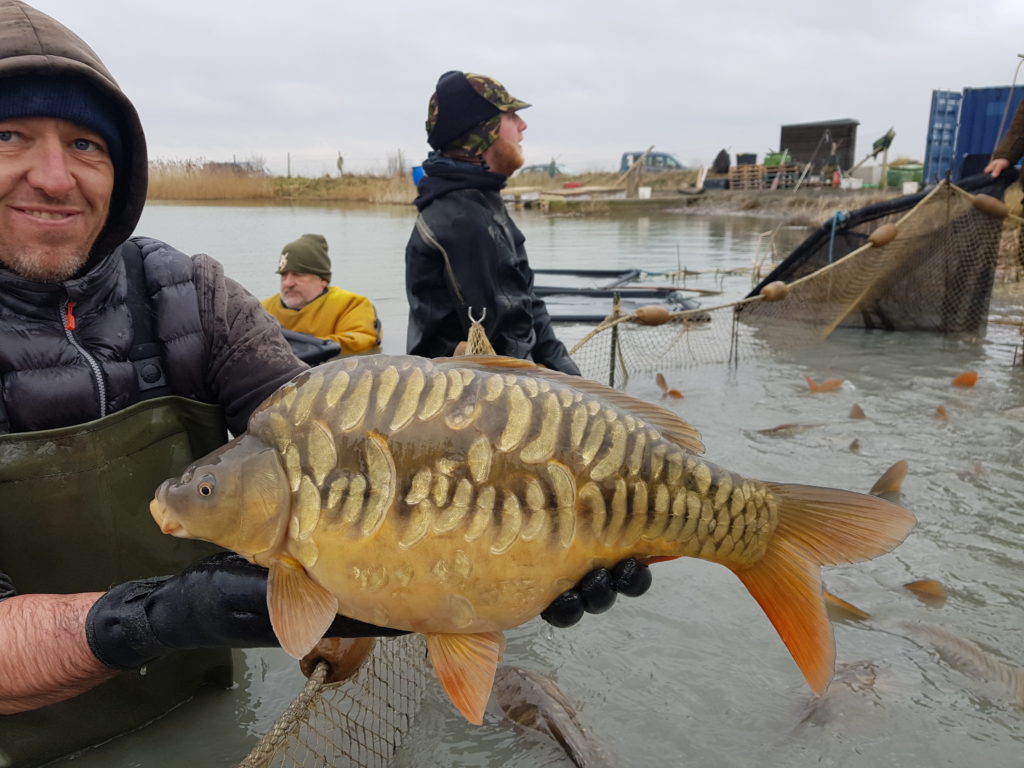 The 2nd batch of fish were purchased on NG Fisheries 2nd year 2018, these are all Croatian/AJS crosses and all mirrors. Again, they were hatchery reared, born in February, delivered in May and by the end of the summer averaged 1lb4oz. We bought 5,000 and put them in the 2nd pond, an adjacent 1-acre square pond which we cormorant meshed. We seem to have a very high survival rate so sold as many as we could to get the numbers down while they were C1's. Last year at C2's they averaged 4lb with the biggest weighed 6lb 14oz. The same as the first batch of pure Croatian and Croatian/AJS crosses, proving we got the feed better from the off with these fish and held back the first fish we purchased by not getting the feed right.
Croatian Pures & Croatian/AJS Crosses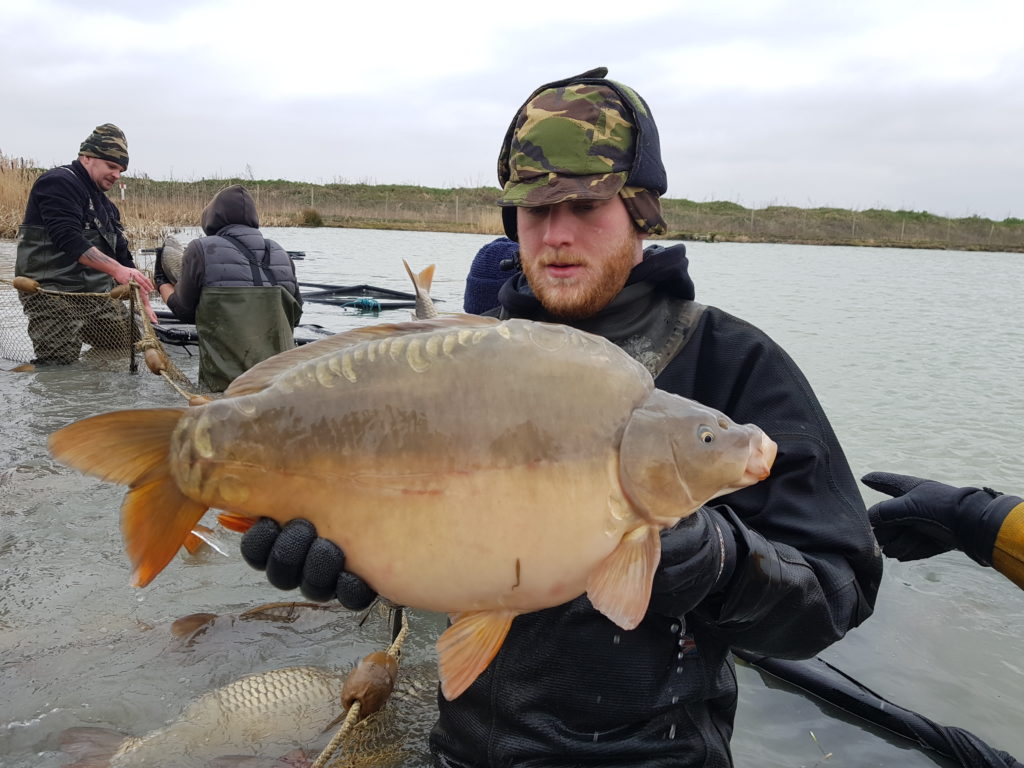 Initially we bought 10,000 5gram fish in 2016 and put them in a 2-acre stock pond/reservoir we found. These fish were spawned in a hatchery the previous February and kept inside till May when they were delivered to us at just 5 grams. Half of these fish were Croatian blood line the other half being Croatian/AJS Fisheries crosses.
Yep, this raised a few eyebrows but they were spawned from several generations of fish reared in the UK, just like most other UK carp. The source of these fish has produced fish to ounces short of 60 in a water younger than Bayeswater.