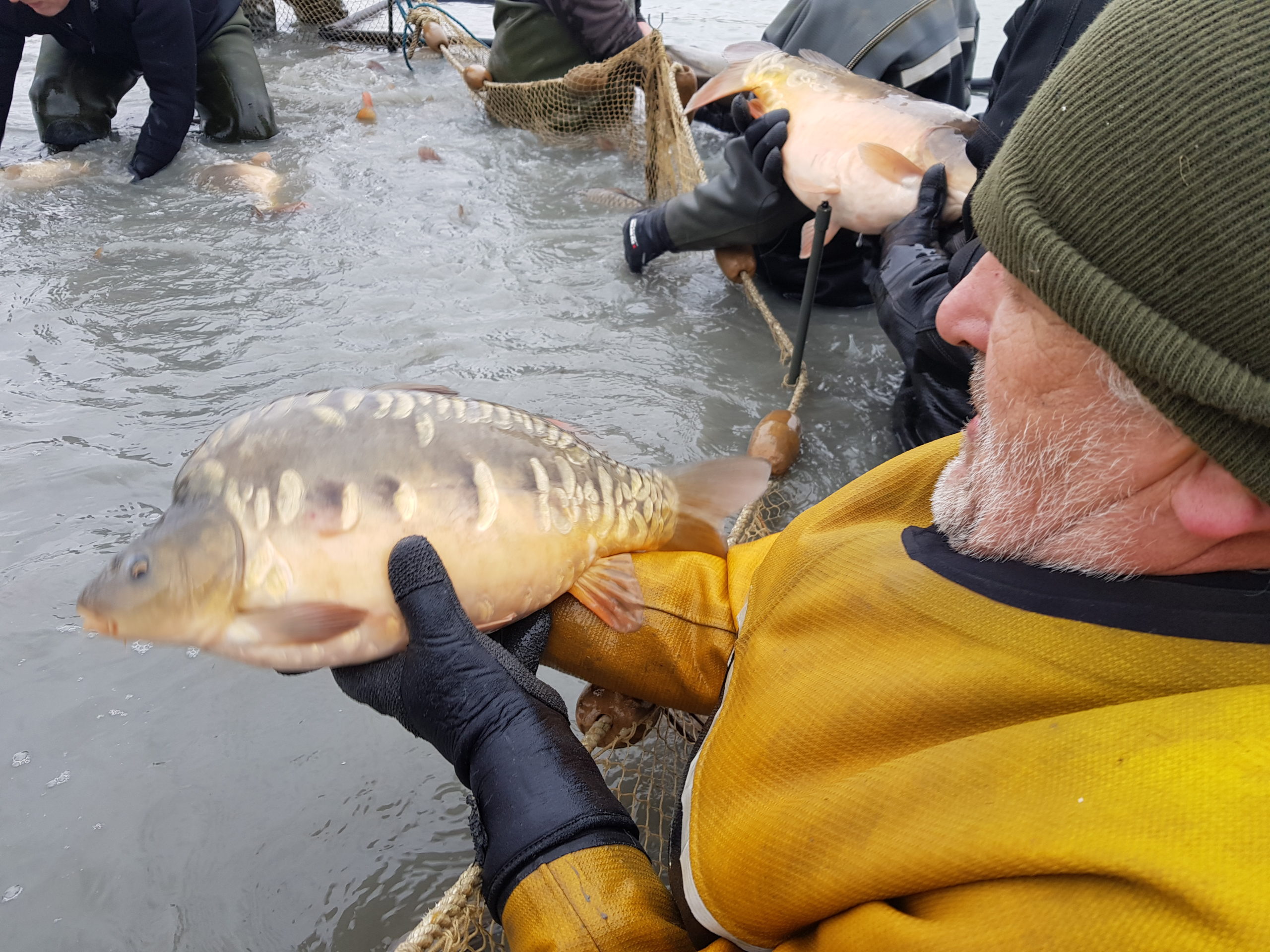 Ordering with NG Fisheries
We're a little more grass roots than most. Our customers often come and help net, sort then transport their own fish.
Paperwork
We'll need copies of your Cefas fishery registration and EA live fish movement permit before we can let you have fish, these can be sent as a photo by email or using the order form.
NG Fisheries 2023-24 Orders
We will have limited stock for sale coming up this winter due to needing a lot for our new fishery. Watch out for our little updates on our Facebook posts including an average weight check every so often.
At NG Fisheries we do not use tanks to hold fish after harvest but prefer to net, grade and sell all on the same day, also holding some in pens for sorting and collecting in the next couple of days. So please plan accordingly. Many of our customers like this more and even come and help net. We even allow customers to choose from anything we net, meaning there is the chance of getting some above average size fish.
As we net, we pen the carp up counting them into the pens, so if you can't make it on the netting day, we'll have fish ready the next day for you to choose from. Last year several customers simply took the 4-summer fish as they came out of the pens, not bothering to grade out the scalier or bigger fish. The average was pretty stable throughout the stock with the less scaly being a tad bigger so the variety of pretty, down to plain suited most, as we've said though the choice is yours.
We encourage customers to collect their own fish wherever possible and can provide water on the day to fill tanks or bag the fish up for safe easy own transport. This works really well for anyone who wants small amounts of hand-picked fish. Literally no orders are too small if you collect and we have often supplied just 1-10 fish which can easily be transported bagged up in a small family car.
As usual in this trade we must insist in having your Cefas fishery registration and EA live fish movement permit numbers to retain our Cefas registration. If you haven't already got either be advised it takes about 2-4 weeks, so please ensure this is in place. All our fish are fully health checked.
Delivery Charges
Delivery charges on small orders work out around 40p/mile and will be calculated and agreed in advance. Orders over £3,000 free delivery.