Carp For Sale
Carp for sale at NG Fisheries, available for collection or delivery during our winter harvest from November 2020 to March 2021.
Below is a list of the various year classes of carp for sale and their respective prices for the November 2020 – March 2021 winter harvest.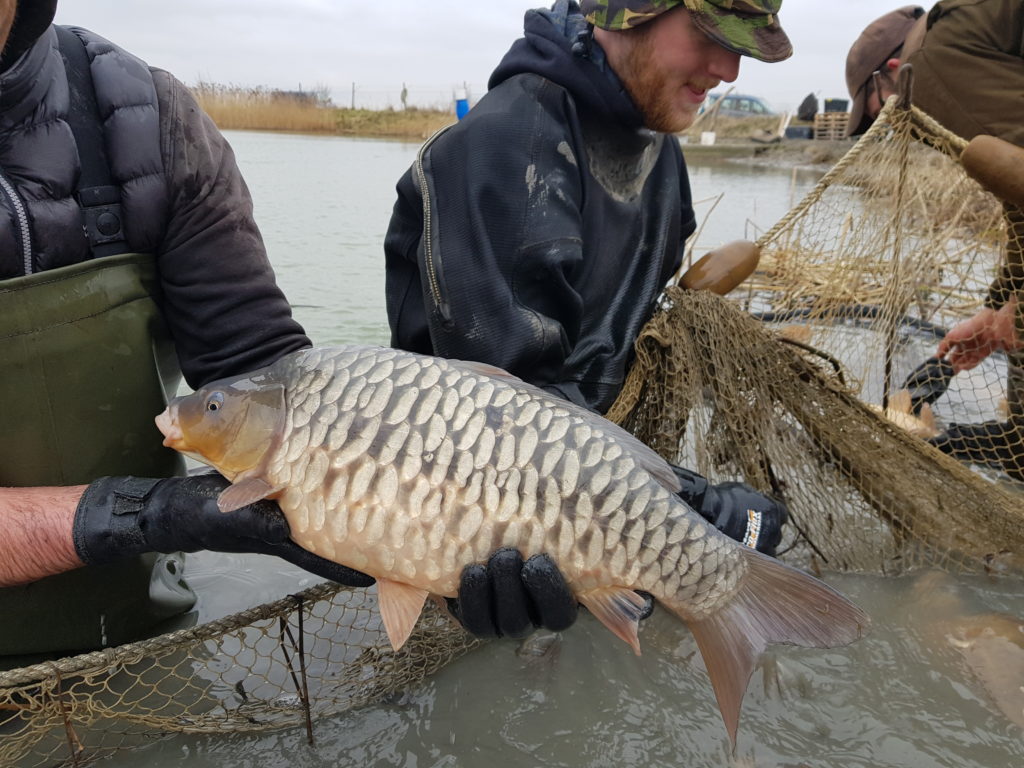 3 Summer Carp (C3)
£5/lb Under 5lb
£10/lb 5 – 9.15lb
Our 3 summer carp (C3's) are all mirror carp and are expected to average 8lb.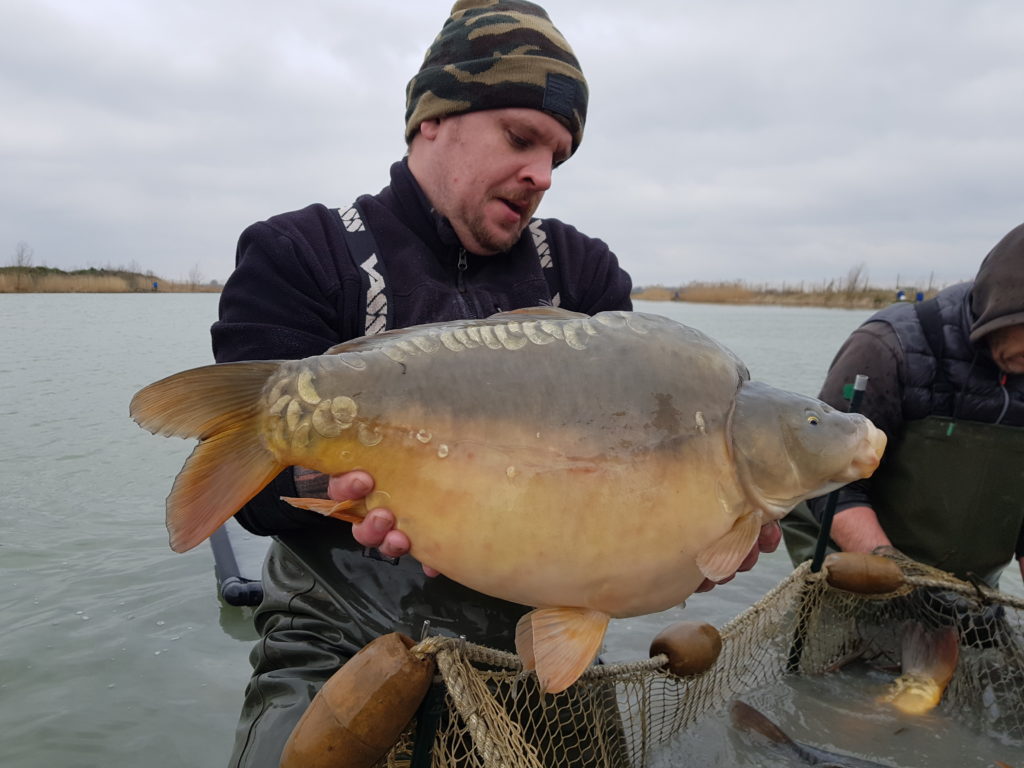 5 Summer Carp (C5)
£15/lb 14 – 15lb
£20/lb 15 – 20lb
Our 5 summer (C5's) are a mix of pure Croatians and Croatian/AJS crosses. An average weight of 14 – 15lb might be an under-estimation but we'd rather do that and have a pleasant surprise nearer the time.
Delivery Charges
Delivery charges on small orders work out around 40p/mile and will be calculated and agreed in advance. Orders over £3,000 free delivery.